Photo by Campaign Creators on Unsplash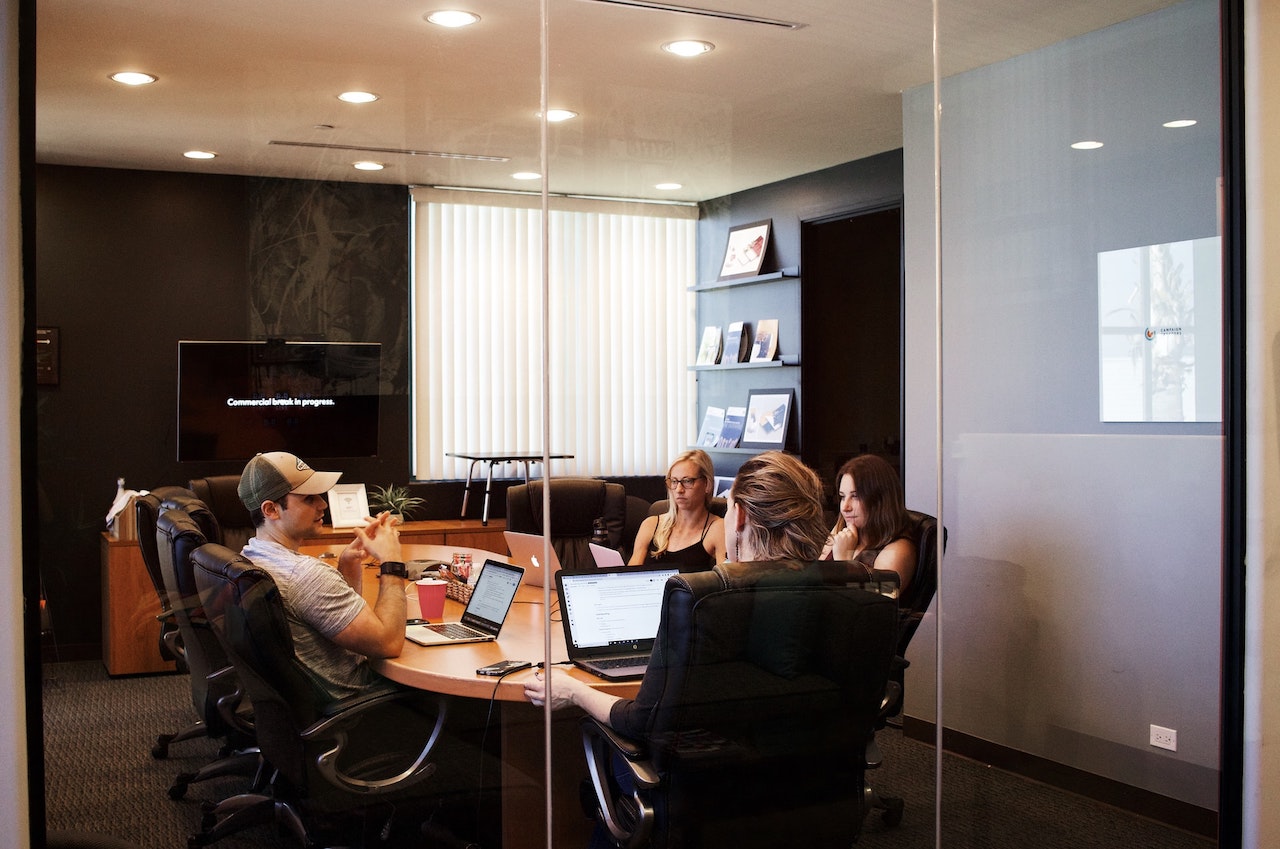 Top Tips to Help Your Employees Safely Return to The Office
In many countries, the level of COVID infections reducing to the extent that organisations are planning for a return to the office.

Working from the office won't be like it was in early 2020 though. Employers will have a number of obligations under general health & safety law and under COVID-specific regulations to keep their employees safe.


Workplaces before COVID-19
Prior to March 2020, it was common for workplaces to be a blend of assigned seating for those employees "permanently" in the office and flexible space for hot-desking. Employees were welcome to turn up and grab an available desk.


Workplaces after COVID-19
To ensure a safe return to the office, several changes will need to be made to hot-desking arrangements. In particular, it won't be possible to just turn up and take an available desk.
The first reason is that office density will need to be lowered. As lockdown has partially lifted, we have all seen that on public transport and in restaurants and bars, it is not possible to occupy every seat and the same will be true in the office. Whereas on a pod of four desks it would have been possible to use all four desks, it is likely that only two will now be available.
What was a 100 desk office will become a 50 desk office and employees will need to pre-book desks if they intend to come to the office.
The reduced density is not the only reason though.
Obligations as regards contact-tracing and regular cleaning of workspaces means that employers will need a firm handle on who is coming into the office and who is working remotely on any given day.
Staff planning software
can assist with keeping a track of remote working as well as other types of absence from the office.
Mental Health and Wellbeing
For some employees returning to the office may be a welcome opportunity. They may have worked in a makeshift office with uncomfortable furniture and poor technology or felt isolated from colleagues. For others, such as those who are caregivers or concerned about their health, leaving home to return to the office can increase stress and worry. 
Workers have also seen over the past year that even when employers claim they'll implement safety measures, the reality is often very different. Social distancing requirements often go unenforced, and many people report colleagues going unmasked without any consequences. So employees are primed to be incredulous.

The pandemic has fundamentally reshaped the relationship between employers and employees. It has also challenged some of the paradigms regarding how work should be organised.

So, what should employers do to help employees safely navigate the return to the office?


1. Make sure the office is safe
This is a fundamental obligation and a foundation on which others are built. Nobody will want to return if they don't feel the workplace is safe. This means regular cleaning, contact tracing and enforcement of health & safety measures, such as mask wearing.


2. Take an individualised approach
This can be resource intensive but will achieve results. Listening to and hearing employees' concerns, and acting on them where appropriate, will foster a culture of inclusivity and start to rebuild any lost trust. If an employee is comfortable coming to the office but not so comfortable with public transport during rush hour, offer flexible hours so they can travel at quieter times.


3. Empower managers and team leaders
Your people on the ground are best placed to know what their people need. Try and stay away from company-wide mandates and offer your managers the opportunity to shape what's needed for their teams to ensure the work gets done.


4. Don't lose the benefits of remote work
Returning to the workspace should not mean a return to presenteeism. Remote working has seen more encouragement of increased flexibility than was ever shown pre-pandemic. Continue to encourage your employees to take a break at lunch and to take every other phone call on a walk outside the office. Being back in the workspace should not mean reverting back to the old ways.


5. Keep a pulse on team members
If you already do regular employee surveys, make sure these are tailored as employees return to the workspace. If you don't, this is a good opportunity to start. Tools such as
Peakon
offer a scientifically-based methodology but you can easily achieve your goals with an anonymised
Google Form
.
And Finally..
Finally, as an employer, you should consider your overall employer value proposition. So much of recruitment is targeted at the traditional work-from-an-office model. Is there an opportunity for you to differentiate yourself within your market?
In particular, you might consider formalising the hybrid nature of working and commit to employees being able to work remotely two or three days per week. You may also reconsider the benefits on offer to your employees: a subsidised canteen and free fruit doesn't mean much if employees aren't in the office as regularly. Consider
alternative benefit models
that align with hybrid working.
What other opportunities exist to take this most challenging of situations and turn it to a benefit for your company?
Posted by Robin on 17 May, 2021 in

Guides